Menus
MENU LINKS
Shirley Hills and Hilltop Primary Lunch Menu
Grandview Middle School Lunch Menu
Mound Westonka High School Lunch Menu
Shirley Hills and Hilltop Primary Breakfast Menu
May & June Chef Choice Menus will be shared with school offices two days prior to choice serving date.
Westonka Foodies Announces the My School Menus™ Mobile App
for Parents, Students, and Staff



Westonka Foodies is pleased to introduce their new My School Menus™ mobile app available in the iTunes App Store and Google Play. The My School Menus™ app allows parents and students to access nutrition information for the school meal programs direct from their smart phones and tablets. My School Menus™ is designed to provide nutrition information on all of the foods served in the school meal programs. This app will enable parents, students and teachers to make healthy food choices whenever it's convenient, 24 hours a day, 7 days a week, 365 days a year.
Parents of the Westonka School District can access this service by going to either the iTunes App Store or Google Play and downloading the app to their smart device. Don't have a smartphone? You can get the same information by visiting the district website or www.MySchoolMenus.com. There, you can also print the nutrition information and district menus for posting on your refrigerator at home. Parent and students can depend on the Food Service Department of the Westonka School District to be their nutrition resource.


Contact:
Laura Metzger
Food Service Director
Westonka Public Schools
Westonka Foodies offers breakfast
to students for only .75¢
Mound Westonka High School, Grandview Middle School, Hilltop & Shirley Hills Primary Schools
MWHS & GMS Breakfast Menu

Click on picture for more details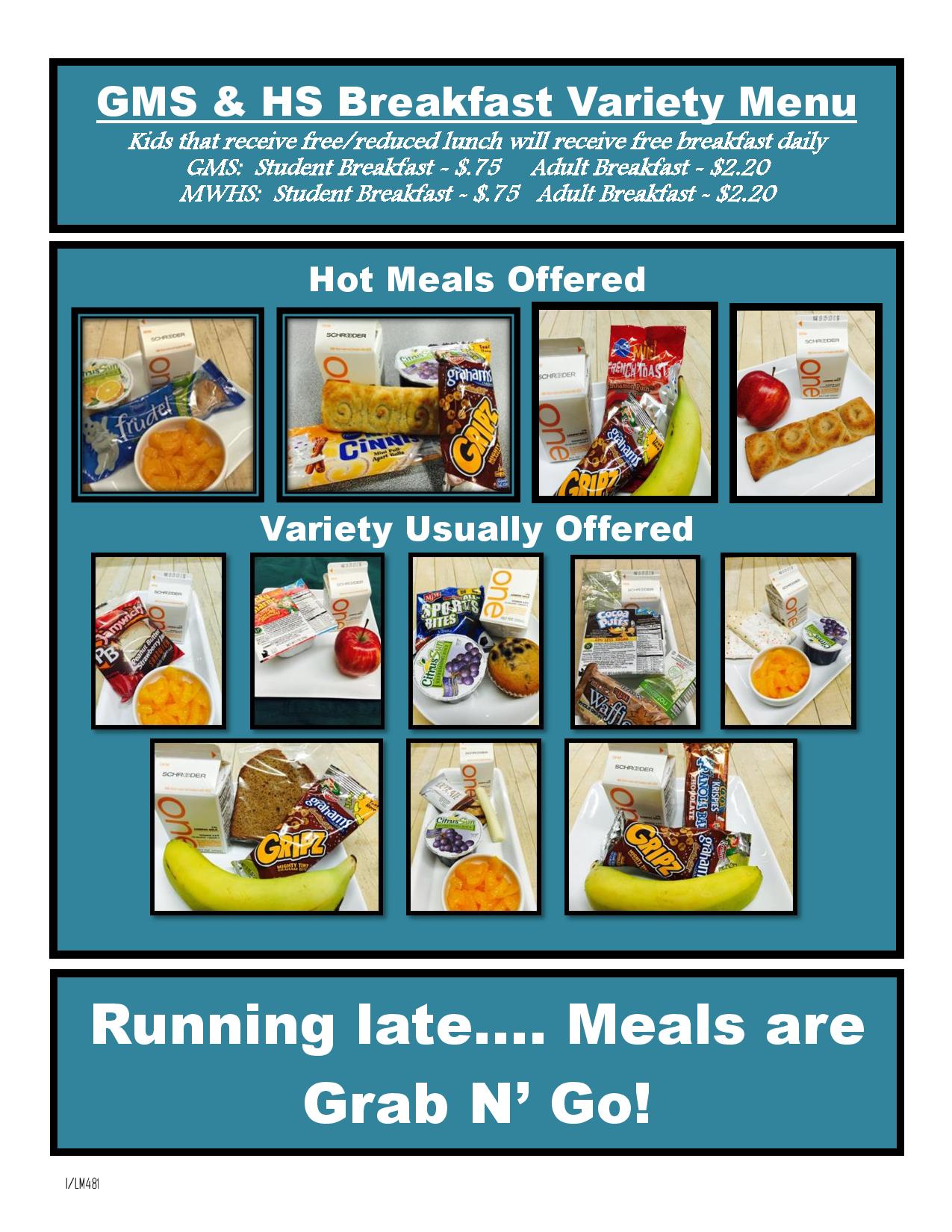 ---
Meals, foods, and beverages served in Westonka Public Schools must follow state and federal nutrition requirements based on the Dietary Guidelines for Americans and the USDA MyPlate food guide. Meals are prepared and served by a team of qualified child nutrition professionals, including a registered dietitian.
School lunch is served at all schools, and follows the nutrition requirements of the National School Lunch Program. Lunch menus are available to view/print from the links above.
The School Breakfast Program is available at Mound Westonka High School, Grandview Middle School, Shirley Hills Primary and Hilltop Primary.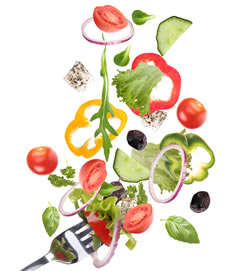 All schools offer a la carte items which can be purchased from student meal accounts or with cash. Students in grades PK-2 have access to only beverages; they will not have access to snacks.
Students in grades 3-4 will be able to purchase snacks and beverages if they have appropriate funds in their meal account. No extra snacks or beverages will be allowed if purchases push the meal account negative.